Martin Eden's superhero story The O Men is one of my favourite superhero comics, a self-published title that somehow manages to outdo many "professional" efforts. In the nineteenth issue of the series, Martin introduced and killed off, all in the space of one page, a villain called Arachnid. Arachnid was human from the neck up, and a nasty black spider from the neck down, and even though he only really appeared once, I was quite taken by the way the character was presented.
Since Arachnid was now dead, there was little chance of seeing him developed further, and so I asked Martin if I could produce a short story about the character. Martin replied that not only would he be happy for me to do so, but that it would be a perfect addition to a project he was working on for publication after the main series ended. This project was an anthology of tales related to the series called, appropriately enough, Stories Of O.
Alas, as of the time of writing, the anthology is as dead as the character himself, so I'm presenting my contribution here, in full, for you to read. I hope you like it. You can see some other contributions here, at the comic's website. Also, Martin resurrected the anthology idea in 2007, and invited me back to participate. You can find my contribution to the new anthology here.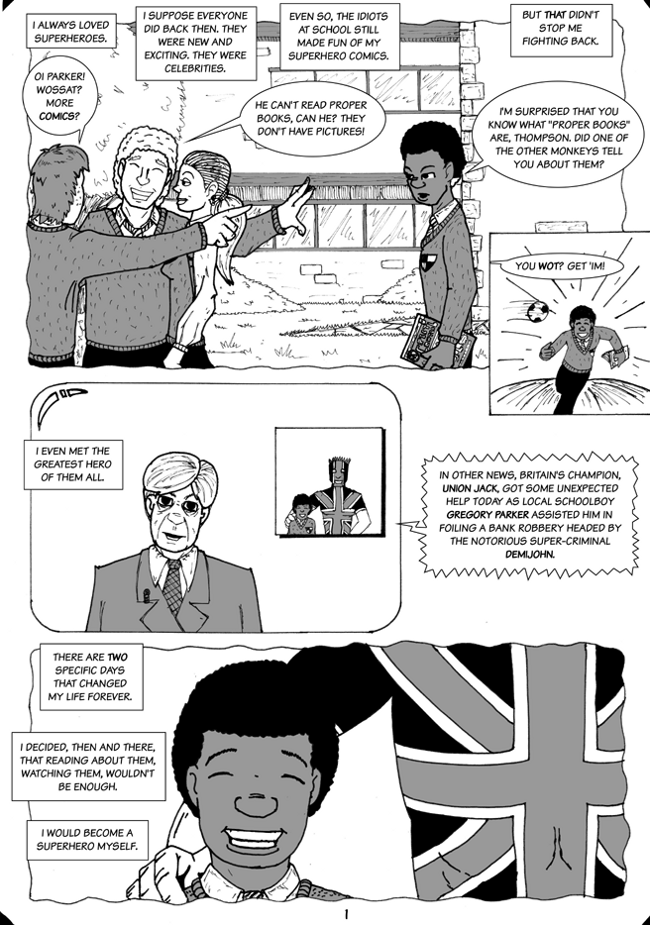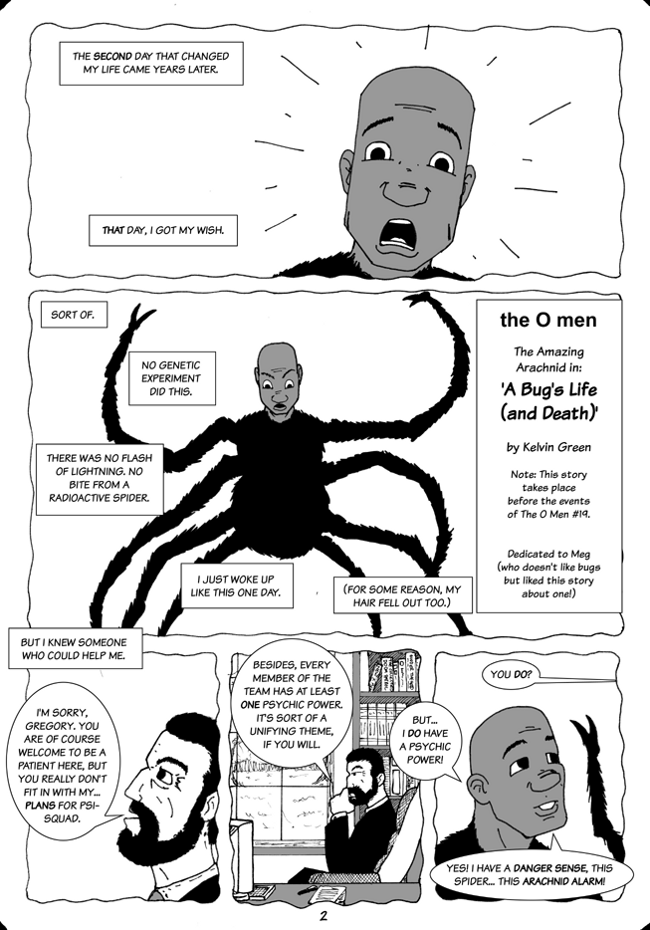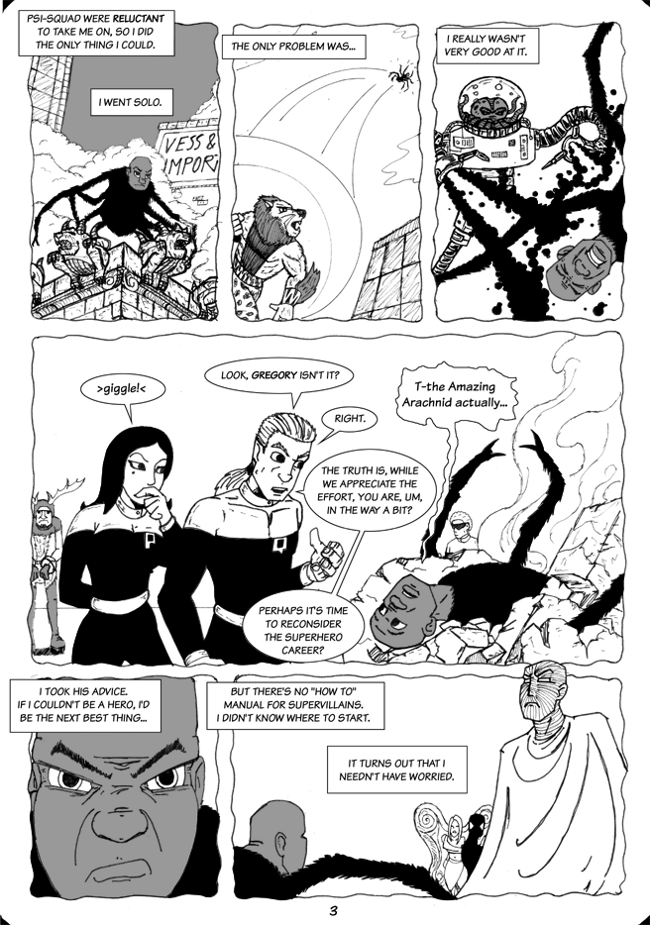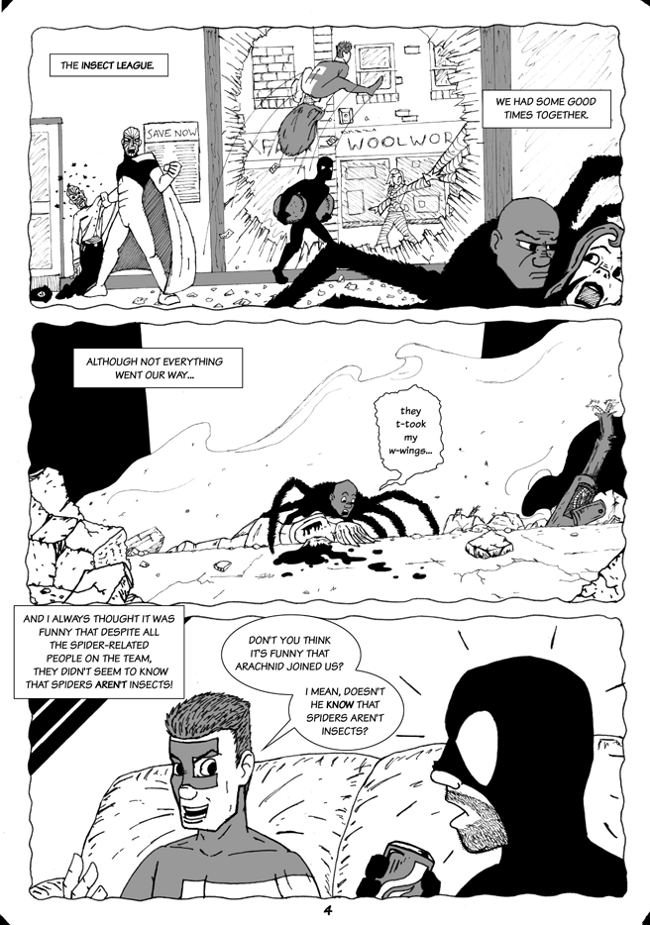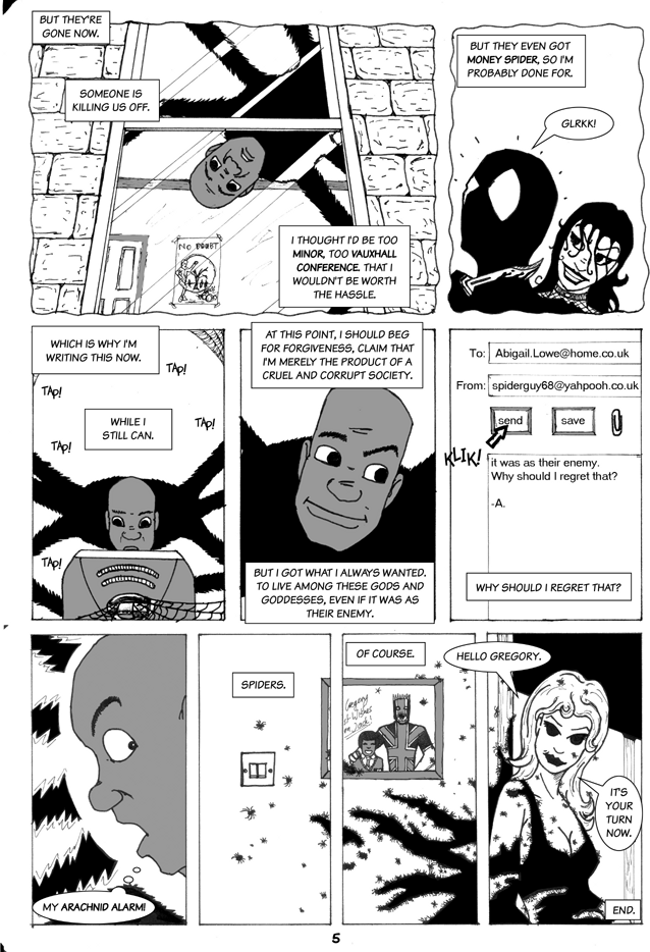 When I submitted the finished comic to Martin, he had a few changes to make. Most were very minor bits and pieces, like some extra colouring or a couple of spelling mistakes that needed fixing, but he also felt that the last page of the story needed to be rejigged a bit, so that's what I did.
I think Martin's suggestions were spot on, and made for a better ending, but here for your pleasure, as a dvd-style extra, is how the story originally ended.